Closing the gap between genetic diagnostics and precision medicine
Two of the biggest challenges in achieving the promise of precision medicine are accurate genetic diagnoses to guide therapeutic interventions and the availability of targeted therapies. There is great need to bring together patient data across diseases of similar biology in order to elucidate the diverse spectrum of genotype-phenotype relationships that will improve genetic diagnosis and drive development of new targeted therapies.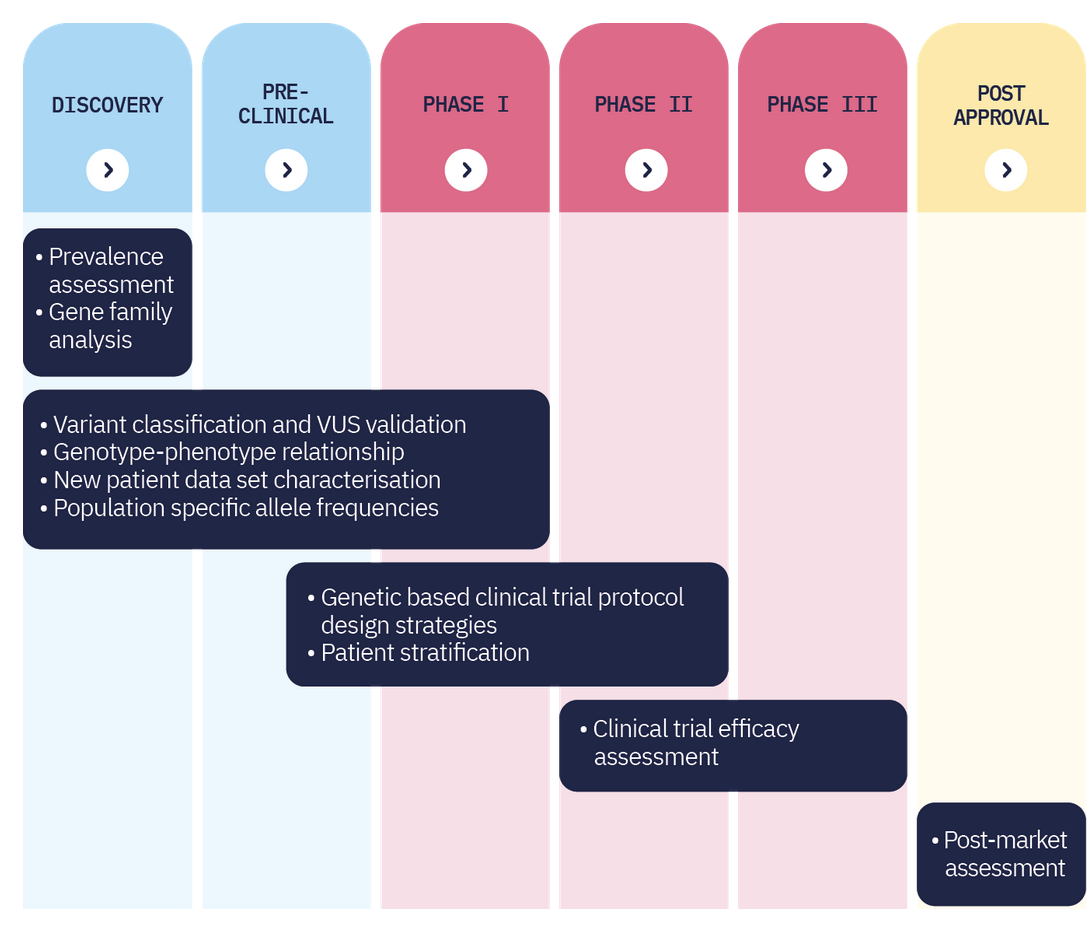 Genomic insights and solutions for Pharma
Our Clinical Decision Support platform for the analysis, interpretation and reporting of clinical NGS data is used world-wide to determine the genetic etiology of a patient's condition. The same expertise that seeded development of this software forms the foundation of our pharma solutions.
We leverage our unique bioinformatic capabilities and deep expertise in precision diagnostics to elucidate the root cause of disease biology and drive development of new precision medicines. Using proprietary methodologies for targeted gene and variant analysis, we create bespoke deliverables for each client, translating genomic data into valuable insights that de-risk discovery research, clinical development and post-market surveillance of approved therapeutics.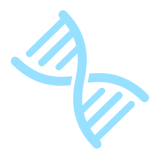 Target discovery
Uncover new insights into disease biology by associating genes and variants to phenotypes across a specific patient population. These insights can reveal functional genomics, biomarkers and clinical endpoints needed for clinical development.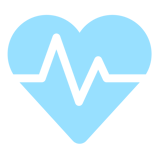 Clinical trials
Utilise gene and variant knowledge for clinical trial patient stratification and to segment analysis of patient outcomes based on genotype and phenotype associations.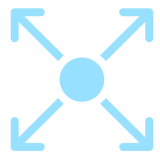 Post-market assessment
Assess real world evidence/patient outcomes during post-market surveillance to drive value-based use specific to responding populations.
Customised programs
We partner with you to de-risk and increase efficiency in genomic-driven research and development. Each custom genomic solution is tailored to address your unique set of requirements. Using our proprietary methodologies, we design, build and deliver new knowledge within a standardised, scalable framework to drive genetic-driven research for clinical development of precision medicines.
Our quality assurance