Overcoming the diagnostic challenge
Understanding why a neurodevelopmental disorder (NDD) has occurred in an individual presents a diagnostic challenge for even the most experienced clinician. While there is a strong genetic link, the vast majority of cases present as rare with over 1,500 genetic loci identified to date. Genomic heterogeneity complicates interpretation, with de novo variants responsible for up to two thirds of genetic diagnoses in children with NDDs. De novo variants have also been described as a significant cause of early onset epileptic encephalopathies.
In the evolving new era of genomic medicine, Congenica Neuro is an exciting and powerful tool to facilitate the rapid molecular diagnosis of young children with a variety of important neurodevelopment disorders
Professor Norman Delanty Associate Professor at the FutureNeuro Research Centre and a Consultant Neurologist
Congenica Neuro
We have developed Congenica Neuro, a pre-configured and expertly curated analysis module within the Congenica Clinical Decision Support platform, that facilitates simplified and accurate identification, review and reporting of de novo variants associated with neurodevelopmental disorders and disorders characterised by isolated or syndromic early onset epilepsy.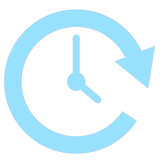 Rapid turnaround time
Expertly curated and annotated preconfigured virtual gene panels and standardised reporting for instant actionable insights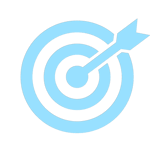 Increased diagnostic yield
NDD de novo variant detection within Congenica Neuro for improved diagnostic yield
In the past a baby with neurological problems would first see a paediatrician, then a neurologist, and if there's ophthalmic problems they'll see the ophthalmologist. Now on day one we can look at a panel of genes that cause cataracts and not worry about all the other biochemical tests that take a long time and cost the NHS a lot of money. It has radically changed the experience for patients.
Dr Simon Ramsden, BSC MSc PhD FRCPath Consultant Clinical Scientist, Manchester Centre for Genomic Medicine