Our Customers and Partners
Delivering results on a national scale
The National Health Service (NHS), together with Genomics England, has been the first national agency to successfully establish a national health service that offers whole genome sequencing. As a partner to Genomics England and the exclusive Clinical Decision Support partner for the NHS Genomic Medicine Service, we are working together to rapidly deliver whole genome results to patients across the UK.
Congenica has been able to process a huge number of samples for the 100,000 Genomes Project and routinely process thousands of samples for Genomics England every month. Working with Congenica we've been able to provide high quality variant interpretation of genome sequences to the NHS, helping deliver benefits to patients at scale.
Dr Augusto Rendon Director of Bioinformatics of Genomics England
This experience has paved the way to partner with other national agencies around the globe to collaborate on a variety of genomic programs ranging from rare and inherited diseases to somatic oncology and pathogen surveillance.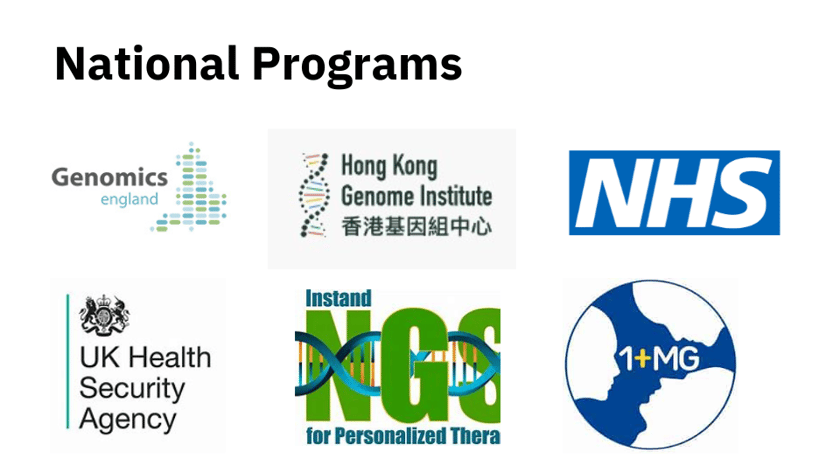 Working together for improved patient outcome
We are working tirelessly with our key strategic accounts across the globe to develop new, and improve our existing products and solutions, for the benefit of patients worldwide. With the flexibility of our platform, we can easily adapt to different requirements and develop bespoke platform integrations to deliver precision medicine to every patient.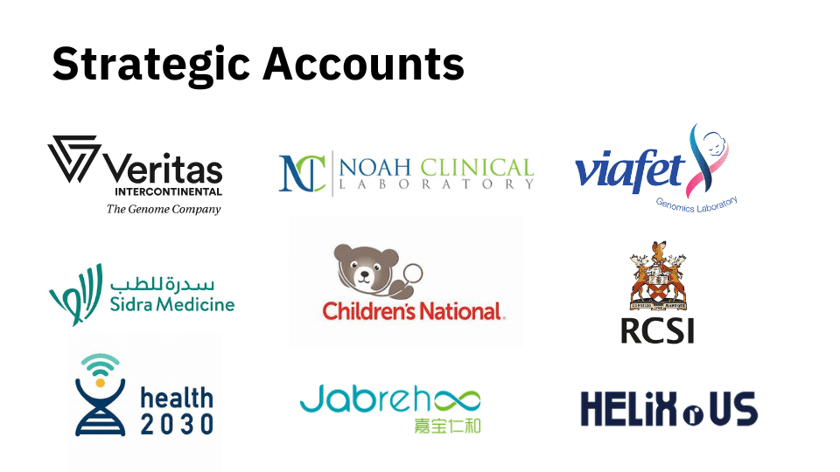 Using Congenica we significantly increased our diagnostic yield and lab efficiency.
Gianpiero Cavalleri Ph.D. Professor of Human Genetics at Royal College of Surgeons Ireland (RCSI), Deputy Director of the SFI FutureNeuro Research Centre and Director of the Human Genetic Variation Research Group
Driving Precision Medicine with our partners
We are constantly seeking new partners to deliver new, state-of-the art products and solutions that help drive the ubiquitous use of complex genetic data in routine clinical care.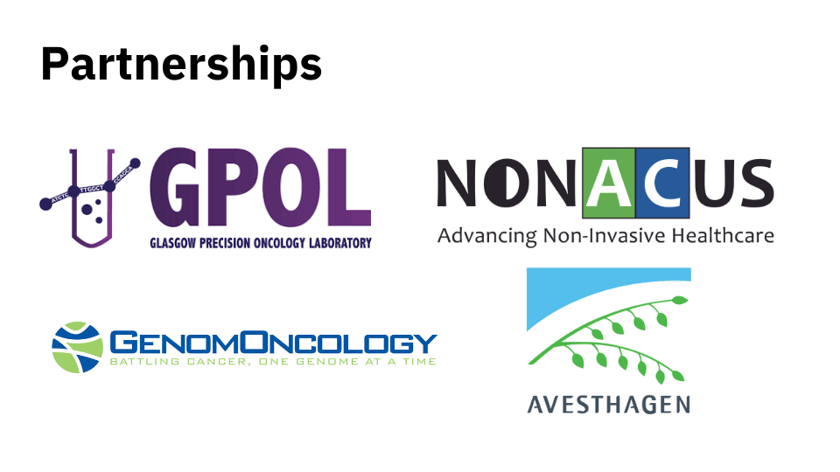 Congenica is the world's leading software for the analysis, interpretation and reporting of genomic data and we are excited to enter this partnership with them. Their experience and success with national genome projects including Genomics England, and extensive work for the NHS, will help us to accelerate preventive and early diagnosis to deliver personalised medicine across India.
Dr Villoo Morawala Patell Chairperson and Managing Director of Avesthagen and The Avestagenome ProjectR