The impact of rare diseases
Worldwide, more than 350 million people are affected by rare diseases. Unfortunately, an accurate diagnosis can often take many years, putting significant emotional and financial strain on patients, families and healthcare systems alike.
Congenica is an absolute game changer, enabling us to be certain about our analysis.
Dr Tessa Homfray Consultant in Medical Genetics, NHS
Rare diseases and genomics
With the increasing understanding that most rare diseases are caused by genetic mutations, next generation sequencing (NGS) is rapidly becoming the standard method for diagnosis. The large amount of often complex sequencing data that needs to be analysed and interpreted, however, remains a major bottleneck in the diagnostic process.
Provide life-changing answers with Congenica
This short film walks you through the flexibility, quality and key features of Congenica's Rare & Inherited Disease platform.
Congenica's combination of flexible workflows and data visualisation tools have helped provide a diagnosis where other approaches have failed - all within a 20-day diagnostic window. This is a powerful tool that has helped a family bring eight years of turmoil to a close.
Professor Sahar Mansour Consultant Clinical Geneticist and Physician, St George's University Hospitals NHS Foundation Trust
Maximise workflow and increase diagnostic yield with confidence
To help clinicians and healthcare providers across the globe, we have developed a state-of-the-art, AI-powered Clinical Decision Support Platform for rapid diagnoses in routine clinical care.
Our highly flexible, automated and CE-marked solution enables rapid analysis of next generation sequencing data from gene panels to whole genomes, and can be deployed in the cloud or on premise to suit your needs.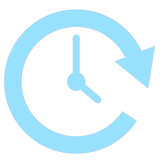 Rapid turnaround time
Automated processes for fast and accurate decision-making supported by machine learning and AI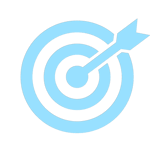 High diagnostic yield
Increased diagnostic yield through automated variant prioritisation and expertly curated reference databases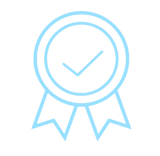 CE-IVD certified
Validated, accurate and secure platform for high confidence in diagnostic outcome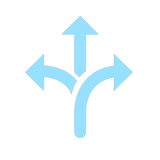 Ultimate flexibility
From gene panels to whole genomes, SaaS or on premise, we offer ultimate flexibility to support all customer needs
By utilising Congenica we increased our diagnostic yield and delivered a molecular diagnosis to patients who would not have received one using our standard bioinformatic pipeline.
Dr Katherine Benson Postdoctoral Researcher, Royal College of Surgeons Ireland (RCSI)
Delivering results at scale
Genomics England has been successful in delivering the groundbreaking 100,000 Genomes Project and establishing the world's first national health service to offer whole genome sequencing. As partner to Genomics England and the exclusive Clinicial Decision Support partner for the NHS Genomic Medicine Service, we have adapted our platform to drive the analysis of whole genomes at national scale.
Congenica has been able to process a huge number of samples for the 100,000 Genomes Project and routinely process thousands of samples for Genomics England every month. Working with Congenica we've been able to provide high quality variant interpretation of genome sequences to the NHS, helping deliver benefits to patients at scale.
Dr Augusto Rendon Director of Bioinformatics of Genomics England